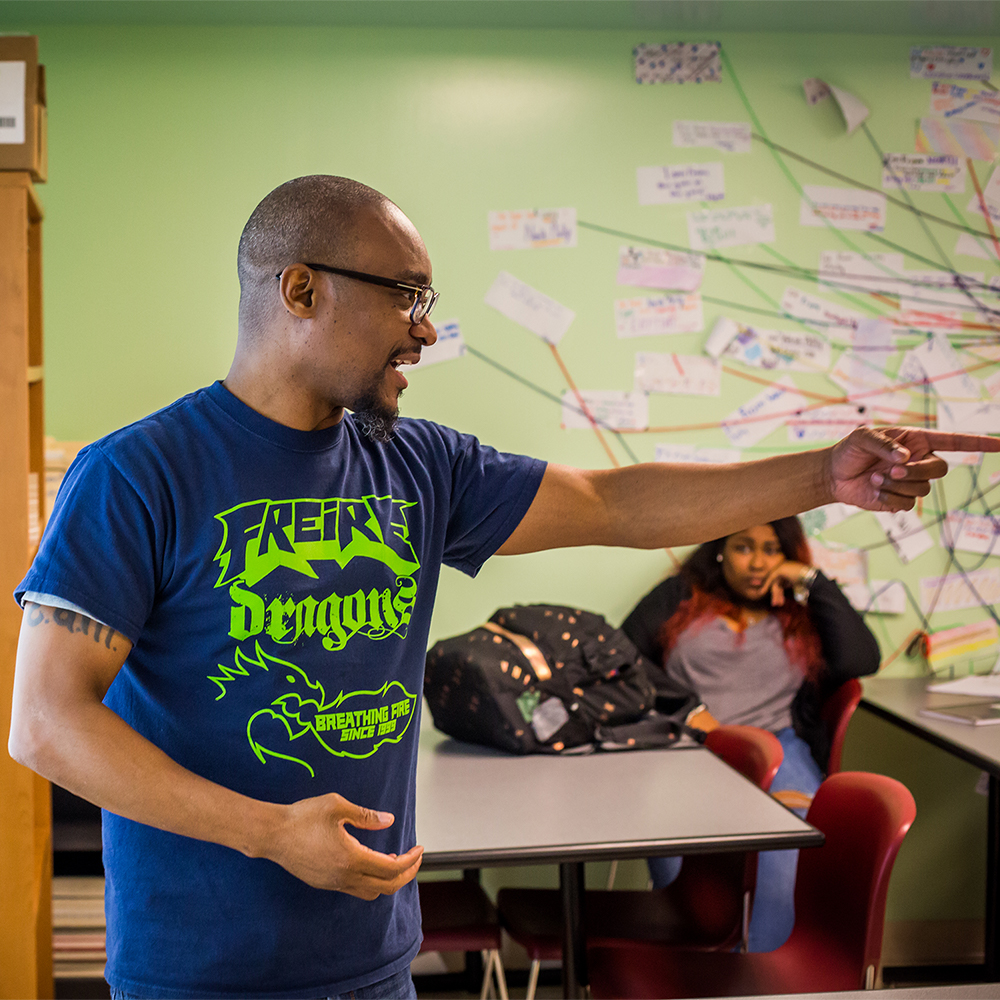 High School Special Education Teacher 2019-2020
Summary
| | |
| --- | --- |
| Title: | High School Special Education Teacher 2019-2020 |
| ID: | 1134 |
| Location: | Wilmington, DE |
Description
High School Science Teacher
Freire Charter Schools is currently seeking a full-time High School Special Education Teacher for the 2019 - 2020 school year. Freire team members are forward-thinking team players passionate about working with and unleashing the potential of our diverse student population. We seek candidates who value diversity, are highly motivated, and who will demand excellence from themselves and their students.
Freire Team Attributes
We are looking for forward-thinking staff passionate about working with and unleashing the potential of our diverse student body.

Our teammates:
believe in doing whatever it takes to ensure that students not only get into college but graduate from college.

believe that student achievement can be measured in tangible ways.

believe that constant self-reflection and growth is essential to improve their craft.

and believe in actively building a positive, enthusiastic, and collaborative school community.
Qualifications
Successful candidates will have the following attributes:
At least 2 years of previous successful experience working with diverse student populations

Completed Bachelor's Degree, with respective 3.0 GPA or higher

DE Certification or willingness to pursue alternative certification

Positive attitude, sense of humor, and willingness to do "whatever it takes" to get a job done

Ability to work well individually and as part of a team
About Freire Schools
Freire Charter Schools opened their doors in Philadelphia in 1999 as a catalyst to the accountable schools' movement that has taken place across the region since then. Since Freire's founding, the network has achieved excellence for our children through a rigorous college preparatory program and a commitment to peace and nonviolence in our community – both within our walls and beyond. Across our four campuses in Philadelphia and Wilmington our teachers now serve over 2,000 students in grades 5 - 12.
Freire students beat local, state, and national averages year after year in their college persistence rates. In each graduating class, 89% to 92% of all of our first-year college freshmen return to college for their sophomore year, compared to just 69% nationally. Our growth mindset is deeply rooted in all we do. We are safe, we are real, and we need you to push us even further!
Compensation
Freire offers a very competitive salary and benefits package, a strong commitment to developing all staff as professionals invested in life-long learning, and the opportunity to work with the best students in the nation.
This opening is closed and is no longer accepting applications